Bio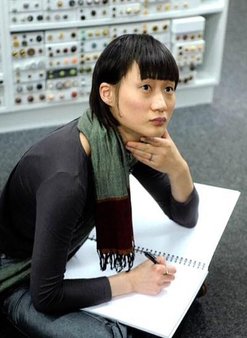 Dr. Ping Wu, left a privileged family of generations of prominent medical doctors in China, and chose to come to the US alone at the age of 17, for her dream of independence and the pursuit of a field unknown to China at the time - Physical Rehabilitation. Graduated as one of the youngest honor students from a top 10 Physical Rehabilitation program in the US at 21, she has been a licensed Physical Therapist in the states of CA, IL and NY, with experience in 5 clinical specialties.

She discovered the field of design during her spare time as a therapist, and was admitted to the top Italian fashion design school Istituto Marangoni, Milan, interned with Luisa Beccaria in Milan and with BLESS in Paris.

Fresh upon her graduation, Ping was invited among seven other top fashion designers in China to participate in the Qi Pai Cup National Costume Creation Contest during Beijing's International Fashion Week in 2007. Subsequently, she was selected and invited by its French judge and salon director to Premiere Classe in Paris, France, in September 2007 and again in January 2013 by its new director. In 2009 she was a semi-finalist in the Ecco Domani National Design Competition in the US, the first and only Chinese contestant for the American TV show Project Runway season 7 in 2010. In 2011 she quit her full time job as a physical therapist at Stanford University Hospital Palo Alto, California, to move back to New York City in order to better pursue her passion in design. She became a chosen vendor for QVC USA in 2013. In 2015, she received Ornament Magazine Sponsored National Prize for Excellence in Art to Wear at the prestigious Philadelphia Museum Art and Craft Show. In 2016, She received her post-professional doctoral degree in Physical Rehabilitation at SUNY Stony Brook. Currently, she works at Kaiser Permanente and resides in Marin County, California.



---